To retrieve you temporary password follow the steps below. For your security we recommend updating your password immediately after login. Should you have any problems please contact Member Services.
1. Navigate to the Member Portal: https://member.thewisetraveller.com/
2. Enter your User Id - this is the last six digits of your Member Number eg: TWT65​ 019 023456 and click the "Retrieve Password" link.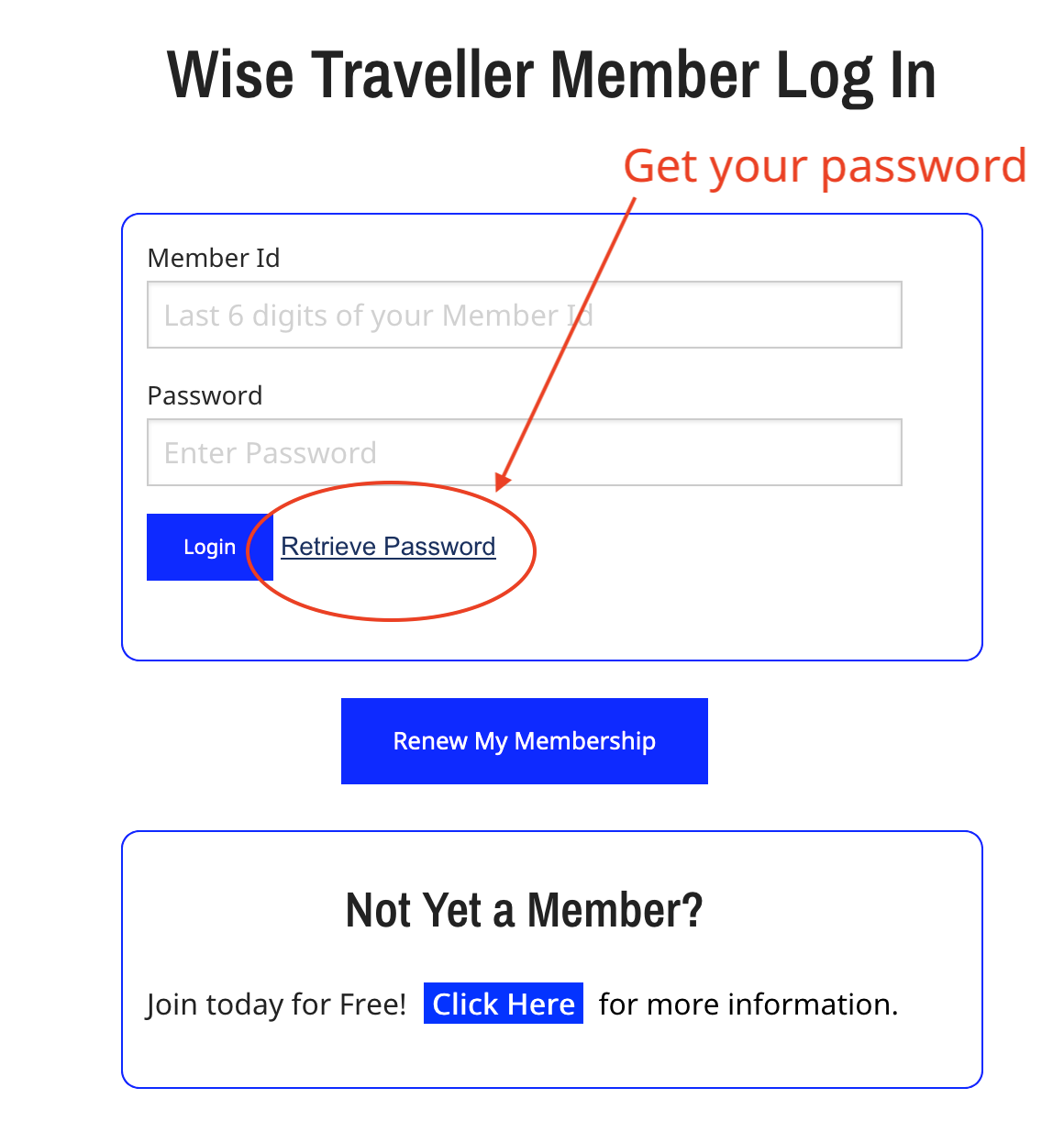 3. You should then receive an automated email to your registered email address containing your temporary password.